The Plan to Open Borders
The narrative is no longer "should we", but "when we open borders, how do we do it without putting people at risk"
There has been mixed sentiment around opening borders in Australia – whether that's domestic or international. However, the UK and Europe have kicked off international travel for their summer despite 59,487,809* confirmed cases across Europe (compared with our Western Pacific region 4,330,817*). So the question must be asked, how are they doing it?
For the sake of socio-economic survival, we will open borders at some point in the near future. According to the ABC, this is something the Australian Government is weighing heavily when looking at the cost of opening up versus the cost of lockdowns and economic uncertainty.
This means the industry narrative needs to shift from "should we", to "when we open, how do we do it without putting people at risk." This creates speed-to-market opportunities for those business that have 'Pandemic Recovery' plans in place, a conversation for Brokers and Clients that is worth having.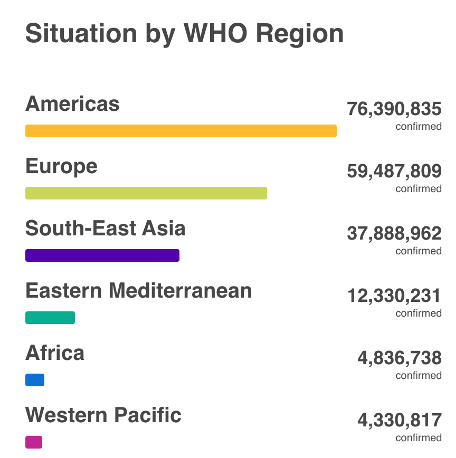 Australia is currently in Phase one of our plan back to a 'new normal', with the vaccine roll-out ramping up across the nation. A recent article from the ABC suggests Scott Morrison is looking at turning the Doherty Institute's "modelling into clear "vaccine thresholds" — markers of how many Australians have to be vaccinated, before the country can open itself up to more risk in managing COVID-19."
According to the International Travel and Health Insurance Journal (ITIJ), IATA (International Air Transport Association) are urging the G7 governments to work together and agree on a unified plan to safely coordinate return to travel. But they don't stop there, IATA are suggesting Governments need to be making data-driven decisions, and looking at the UK's National Health Service data, they're questioning the travel-prohibitive hotel quarantine requirements that continue in many countries around the world.
The shing light of hope that is consistently spouted in the travel and insurance industry (and more broadly), is the benchmark of 80% of the adult population fully vaccinated. According to the Australian Financial Review (AFR) modelling (albeit with a few significant caveats), we should hit our target by October 2021. However, an ABC report suggests modelling is being done at 60%, 70% and 80%, then being reviewed by health authorities and the Treasury, which could spell good news, or at least greater confidence in the timing of opening up, at least domestically.
If this is the case, what other protocols have Europe put in place that we can learn from? According to ITIJ, the UK and Europe have invested in digital vaccination certificates. The EU certificates (digital and paper versions) show "if a person has been vaccinated, received a negative test result or recovered from COVID-19, thereby making them exempt from free movement restrictions".
According to IATA, critical to success and avoiding counterfeit certificates, will be 'governments agreeing on digital certificate standards and align processes to accept them'. They further emphasise the urgency by highlighting that 'without these and automated testing, we can expect chaos at airports as travel ramps up to pre-COVID levels.'
In Australia, we can access our vaccination records through myGov and, either My Health Record or the Medicare Express Plus app. For domestic business travel, this is encouraging, however, to IATA's point, will this be accepted at International Airports?
The AFR suggests we have limited time to get our standards and processes in order if we want to avoid long wait times and serious delays when travel resumes en masse, predicting "the optimal timing for a federal election would be March 2022. Once the election is resolved and herd immunity is secured, we would expect governments to consider implementing a slow and highly controlled opening of borders.
It would be conditional on full vaccinations and rigorous COVID-19 testing at departure and arrival ports, followed by home or hotel quarantine for any positive cases.
Australian Financial Review
However, a more recent ABC report reveals that the Australian and State Governments are already well underway, with South Australia already trialling home quarantine for vaccinated Australians returning from overseas. With the Tourism Minister indicating the plan is to roll this approach out to those vaccinated overseas under a vaccine passport system.
Domestically, both the Prime Minister and Federal Tourism Minister strongly support the use of digital vaccine passports to help reduce, and potentially remove State border closures in the near future.
With 14.1% of the global population fully vaccinated, and just over 13% of adult Australians, we're keen to hear your thoughts on whether you would support opening borders conditional on the use of digital vaccination certificates, departure and arrival testing and limited quarantine. Let us know what you think by voting in our poll below.
For more information on our Travel Cover, download our brochure or view our products here.
{^widget|(widget_displayname)Poll|(counttype)2|(showresultsaftervote)True|(showgraph)True|(pollcodename)COVID-19WhenToOpenBorders|(name)Poll|(checkvoted)False|(width)|(height)^}
*Statistics according to WHO as at 29/07/2021
Note: All statistics were accurate at time of writing, for the latest data, please visit WHO Coronavirus (COVID-19) Dashboard https://covid19.who.int/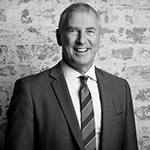 Hugh Ross
Chief Operating Officer